Sanctions on any country are questionable in effectiveness and notable in harm on civilians and increase in tensions, let alone sanctions on the three "enemy" countries who have nukes.
United States House and Senate Republicans have worked out a deal to move quickly on a package of new financial sanctions against Russia, Iran and North Korea and bar President Donald Trump from easing sanctions on Moscow without Congress' approval.

[...]

The House had overwhelmingly approved the legislation on Tuesday, 419-3.

[...]

A version of the sanctions legislation that only addressed Russia and Iran cleared the Senate nearly six weeks ago with 98 votes.

[...]

The sanctions against Moscow are punishment for its alleged meddling in the 2016 presidential election and its military actions in Ukraine and Syria.

[...]

[N]ew sanctions against Russia could harm German companies and add another difficulty to Berlin's relationship with Washington, German economy minister Brigitte Zypries said on Thursday. [

ed: specifically, pipeline projects

] Earlier on Wednesday, Russia warned it was edging closer to retaliation against Washington after the House of Representatives backed new US sanctions on Moscow.

"This is rather sad news from the point of view of Russia-US ties," said Dmitry Peskov, a Kremlin spokesman. "We are talking about an extremely unfriendly act."

alJazeera
The European Union expressed frustration that it had not been consulted over the new proposals. "New sanctions should always be coordinated between allies," EU President Jean-Claude Juncker said in a statement.

[...]

EU President Jean-Claude Juncker said the bloc would act "within days" if it does not receive reassurances on the potential impact of new sanctions on European interests.

CNN
Whatever that means.
The White House has been sending mixed messages about whether it will support the bill, which represents a challenge to the President's authority.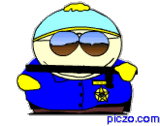 Respect my authoritay!
....but hey, do what you want...you will anyway.